Connect With Candidates Wherever They Are
Below is a partial list of top job sites we've integrated with to broadcast your jobs, maximize visibility, and attract top quality candidates. Post Once. Distribute Everywhere.
Job Boards & Aggregators
| Google for Jobs.

| One Search. All Jobs.

| Search Millions of Jobs. Find Great Careers.
| One Search, Millions of Jobs
| Find The Job That Fits Your Life.
| Largest Job Board Network.
| Smartest Way to Get Hired.
| Search Top Jobs and Careers
| Search For The Life You Want
| Your Next Job is Here
| Smarter Job Search
| Careerjet Is An Employment Search Engine
| Searching Jobs Around the World
| Your Job Search Starts Here
| All Jobs with One Search
| Take The Work Out Of Looking For Work
| Discover your Perfect Job Now
| Career Community
| We Help People Find Jobs

| Check Our Site Daily For New Jobs
| Free Classifieds
| Classifieds for Jobs
| Search For Millions Of Jobs
| Jobs Classifieds
| Safe Community Classifieds
| Classified Ads

| Classified Job Ads
| Classifieds Community
| Every Job. Everywhere.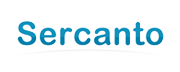 | Jobs Available Worldwide
Ready to start hiring?
Your applicants are only clicks away